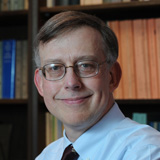 Vincas P. Steponaitis
William E. Leuchtenburg Distinguished Professor
of Archaeology and Anthropology
Degrees: University of Michigan, Ph.D. (1980), M.A. (1975); Harvard University, A.B. (1974).
Interests: Archaeology, complex societies, ceramic analysis, style and iconography, provenance studies, quantitative methods; North America.
Mailing Address: Research Laboratories of Archaeology, CB #3120, University of North Carolina at Chapel Hill, Chapel Hill, NC 27599-3120
Email:
Office:
vin@unc.edu
Alumni 109B
Phone:
Fax:
(919) 843-5176
(919) 962-1613
---
Current Research
Excavations at the Feltus Mounds. The Late Woodland period in the Lower Mississippi Valley saw the emergence of the Coles Creek culture, which was characterized by large civic-ceremonial centers with mounds, similar in plan to later Mississippian sites. In order to better understand how these early civic-ceremonial centers were built and used, I have been directing excavations at the Feltus Mounds in Jefferson County, Mississippi, which date ca. AD 700-1100. This project is co-directed by John O'Hear (Mississippi State U.). Since 2006 we have completed seven field seasons at the site. More information can be found here.
Archaeology of Moundville. The history and political economy of Moundville, a large Mississippian town in Alabama that was occupied from the 11th to the 17th centuries AD, have long been subjects of my research. In addition to numerous articles, my books on this topic include Ceramics, Chronology, and Community Patterns: An Archaeological Study at Moundville (Academic Press, 1983; reprinted U. of Alabama Press, 2009), Archaeology of the Moundville Chiefdom (co-edited with Vernon J. Knight, Smithsonian Press, 1998; reprinted U. of Alabama Press, 2007),and Rethinking Moundville and its Hinterland (co-edited with C. Margaret Scarry, U. of Florida Press, 2016). My current research attempts to reconstruct patterns of craft production and circulation by attempting to identify the geological sources of the raw materials used to make elaborate stone objects at Moundville. Published articles exemplifying this approach include "Large-Scale Patterns in the Chemical Composition of Mississippian Pottery" (American Antiquity, 1996), "Composition and Provenance of Greenstone Artifacts from Moundville" (Southeastern Archaeology, 2001), "A Petrographic Study of Moundville Palettes" (Southeastern Archaeology, 2002), and "Mississippian Effigy Pipes and the Glendon Limestone" (American Antiquity, 2011).
Iconography and Style in Mississipian Art. In recent years I have become heavily involved in studies of Mississippian art that aim to clarify both iconographic meanings and regional styles. I have collaborated in this work with Vernon J. Knight (U. of Alabama), George Lankford (Lyon College), and others. Articles that have resulted from this work include "Moundville Art in Historical and Social Context." (in Hero, Hawk, and Open Hand, Yale U. Press, 2004); "A Redefinition of the Hemphill Style in Mississippian Art" and "Iconography of the Thruston Tablet" (in Visualizing the Sacred, U. of Texas Press, 2011); "The Provenance and Use of Etowah Palettes" (American Antiquity, 2011); "The Holly Bluff Style," Southeastern Archaeology, 2017); and "Effigy Pipes of the Lower Mississippi Valley: Iconography, Style, and Function" (Journal of Anthropological Archaeology, 2019).
French Colonial Louisiana. Recent and ongoing work has focused on early eighteenth-century sites in the Lower Mississippi Valley, both European and Native. Relevant articles include "The Natchez Fort at Sicily Island, Louisiana," (Louisiana Archaeology, 2017); "The Grand Village of the Natchez Indians Was Indeed Grand," (in Forging Southeastern Identities, U. of Alabama Press, 2017); and "Native Colonowares at Fort Rosalie," (in Archeological Investigations of Fort Rosalie, Natchez, Mississippi, National Park Service, in press). In collaboration with the U. of Mississippi and the Mississippi Department of Archives and History, I am also engaged in a project funded by the National Park Service to locate mounds, forts, and other features associated with the 1730 French siege at teh Grand Village of the Natchez Indians.
Digital Publication in Archaeology. In collaboration with Steve Davis and others, I have worked on a variety of projects exploring the frontiers of digital publication in archaeology. The most elaborate and visible of these projects is a CD-ROM entitled Excavating Occaneechi Town (UNC Press, 1998). We have also developed a web edition of this work. Other major efforts in digital publication and archiving include the Lower Mississippi Survey Archives Online and Early Maps of the American South.
Archaeology of the Natchez Bluffs. My long standing interest in the archaeology of the Lower Mississippi Valley is reflected in the edited volume, The Natchez District in the Old, Old South (Center for the Study of the American South, 1998). I continue to work on a book called The Archaeology of the Natchez Bluffs (co-authored with Jeffrey Brain and Ian Brown).